Delta Low profile with PMBus
MEB-1K2A24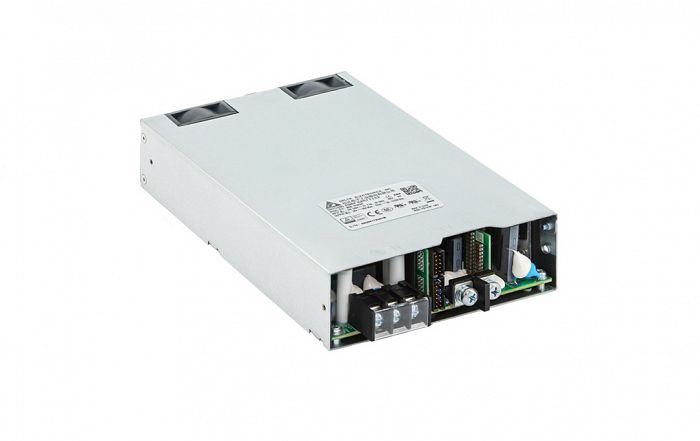 Up to 1200 Watt in 5.00" x 8.03" x 1.59" Package. Full Power from 90V to 264V,up to 50°C Ambient. Up to 500KHrs MTBF. 2MOPP Isolation,Suited for Type BF Medical Products. 5V/2A Standby Output. Current Sharing. Class B Conducted and Radiated EMIIEC60601-1-2 4th Edition Immunity Compliance. PMBus Ver 1.3 Supported. Intelligent Fan Speed Control.
Main specifications MEB-1K2A24:
Input Voltage Range: 85-264Vac
Nominal Input Frequency: 50-60Hz
Input Frequency Range: 47-63Hz
Nominal Output Voltage: 24V
Output Current: 50A
Output Power: 1200W
Dimensions (L x W x D) : 204 x 127 x 40.5 mm
Dimensions (L x W x D) : 8.03" x 5.00" x 1.59"
Unit Weight: 1.5kg (3.31 lb)