Delta PMU series
PMU-27V155WCCA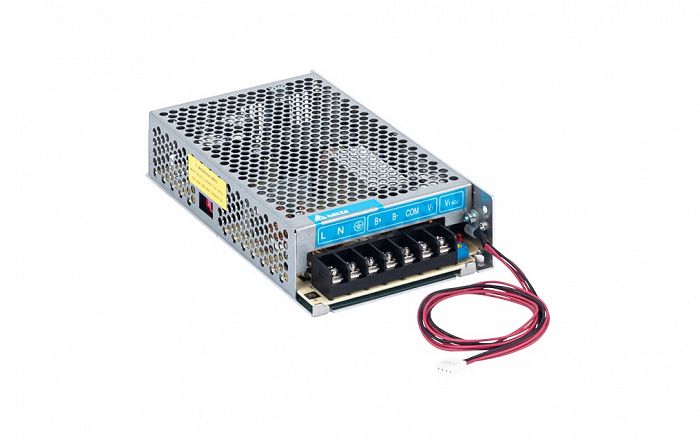 The first two models in the PMU series are rated at 13.8V/9.5A (PMU-13V155WCCA) and 27.6V/4A (PMU-27V155WCCA) with adjustable charging current from 0.5A to 1.5A. The convection-cooled power supply has a wide operating temperature range from -20˚C to +70˚C. For extra protection, the series features protection against reverse polarity for battery connection to prevent accidental damage to the power supply.
main specifications pmu-27v155wcca:
Input Voltage Range: 90-132Vac 180-264Vac (Selectable by Switch)
Input Frequency Range: 47-63Hz
Nominal Output Voltage: 27.6V
Output Current: 5.5A
Output Power: 151W
Dimensions (L x W x D): 178 x 97 x 38 mm
Dimensions (L x W x D) : 7.01" x 3.82" x 1.50"
Unit Weight: 0.60 kg (1.32 lb)